after we went to the Barong Dance, Ubud,we continued our journey to the hillside...
the cloudy day and rain really disturbing our journey on that day...
couldn't snap nice landscape coz my lense always been wet...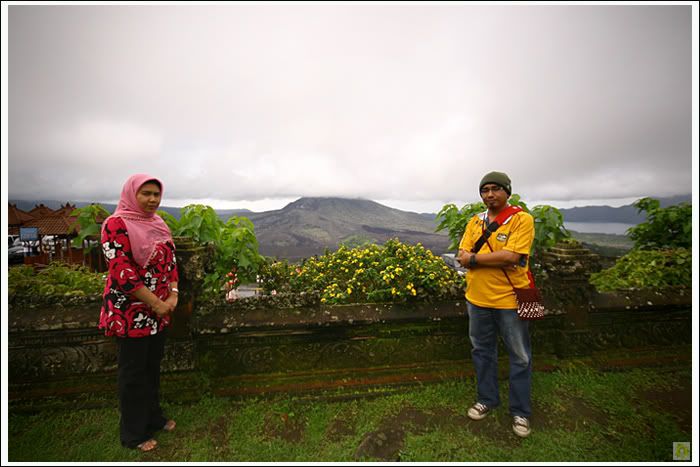 we had our lunch at Kintamani Restaurant,the Mount & Lake view.A very highland place where the envy is so cold.bercakap pon ada kuar wap..pegi ke toilet, mak aihhh...air macam aisbatu!!!!
background are the Mount Batur(a volcano mount) and beside is located the Lake Batur.
a streetseller...pls beware of them,coz some of them are quite forcing...
..at the herb garden,we dropped by on way back to town.the guy fried the coffee bean called 'Kopi Luwak'.jgn terkejut kalo aku katakan yg kopi nih dibuat drpd 'hasil buangan' binatang mcm musang/cerpelai tuh..korang bleh google 'Luwak' utk mengetahui cara buatannya..dan kopi ini amat mahal!!! sini--
http://www.animalcoffee.com/luwak.php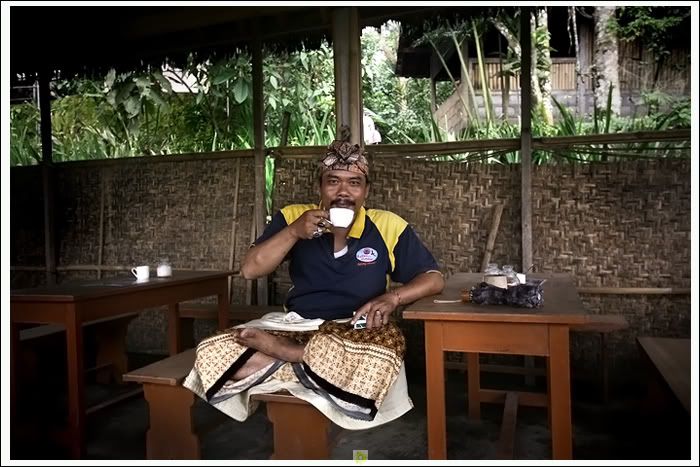 'Pak Jana', our tourist guide yg memang cemerlang selama kami berada di sana...kami berehat sebentar menikmati kopi2 ginseng free...ekekeke..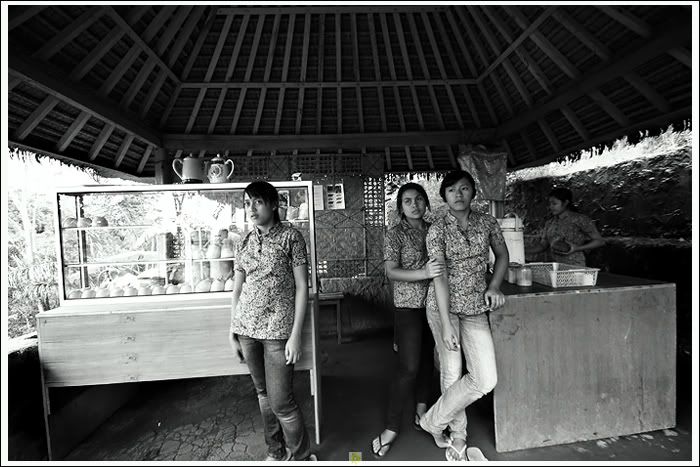 gadis-gadis pekerja di stall ''kopi2 hebat" tersebut...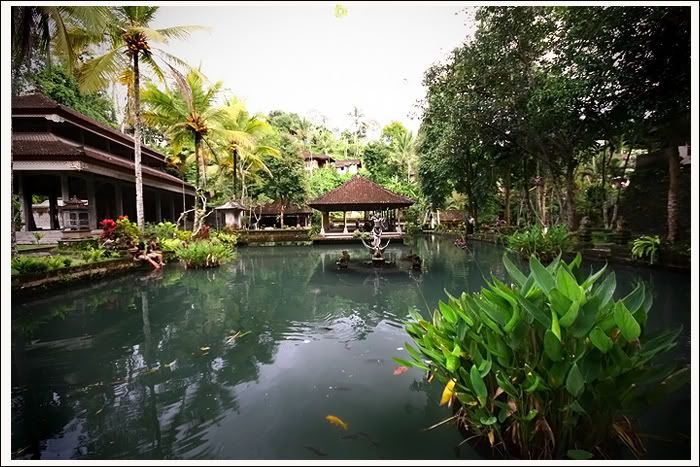 ..then we go to the Pura Temple..Bali is a 93% Hindu population.so, no wonder if u can see a lot of temple every single minute in the travel..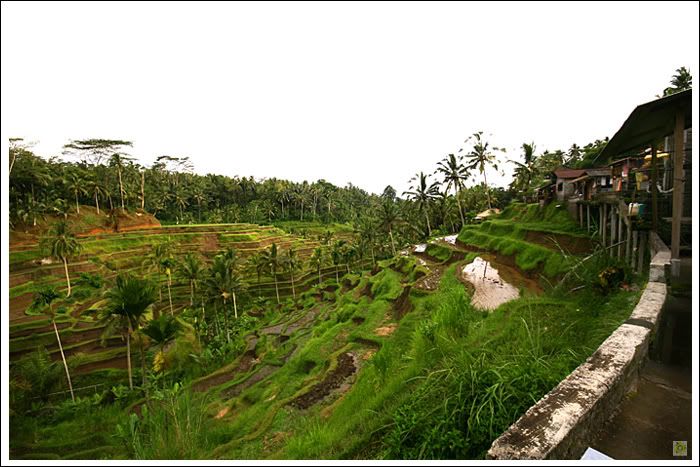 what i love about Bali..the layer paddyfield..really nice landscape,but the cloudy and no blue sky quite ruinned the day...
because of too tired on that day,me and my wife decided to go to the Massage & Spa at Sanur for 3 hours(2 hrs scrub,massage,facial and 1 hr bathing),from 5pm ended 8pm..ehem ehem...460,000 rupiah per head(around rm150++/head), but we really enjoyed!!! massage weh!!!!pakai spender jer!muahahahha....
terkejut gak aku, wife kasik org pompuan ngurut badan aku..ekekekke...thanks honey for the understanding...meletup2 urat sarap aku arituh kena hantam!after the 2 hours scrubbing,massaging, apalaga..mandi spa laaa...sib baik tak mandi Wajib..heheheh...we so horny..ekekkeke...
cerita pengalaman saya akan bersambung...