pada 5/01/2013, telah berlangsung satu gig di Blackbox Publika KL. aku pon numpang keter Sam Bentara ex Langsuyr dr ipoh..keme berdua jerr..nyembangggg jer spjg pegi dan balik..hahahah...ada jer modai Doc tuh...
yg istimewanya penampilan band ipoh i.e Athotorgh dan band yg sedang menempa nama di Europe, iaitu Humiliation..tapibanyak band2 yg bagus main haritu..antaranya Cruelty Division, Chewbacca, Lobotomy (great thrash!), dll..rm seringgit dr jualan setiap tiket didermakan ke GAZA, Palestin.bkn sbarang gig tp ada la buat amal sket..
habis saja gig dlm 9mlm, Gea Dreamstone Athotorgh trus berangkat ke KLIA utk kejor flight balik Jepun dgn anak dan wifenya..sangat meriah!!!
Cruelty Division..band Jadam
Logam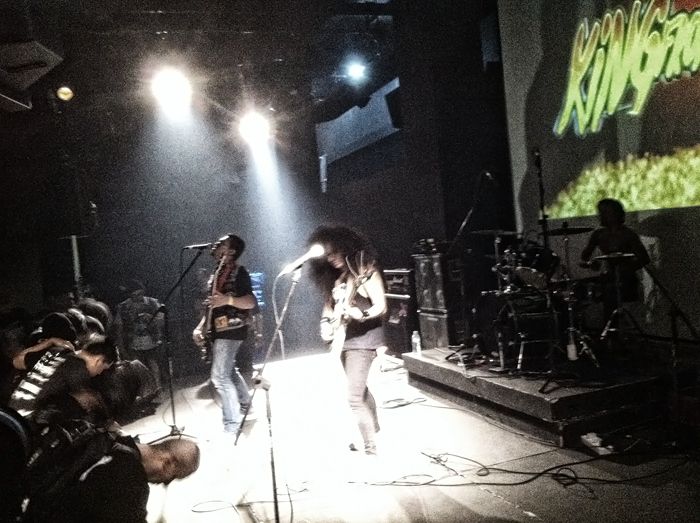 Lobotomy..fuckin good!!!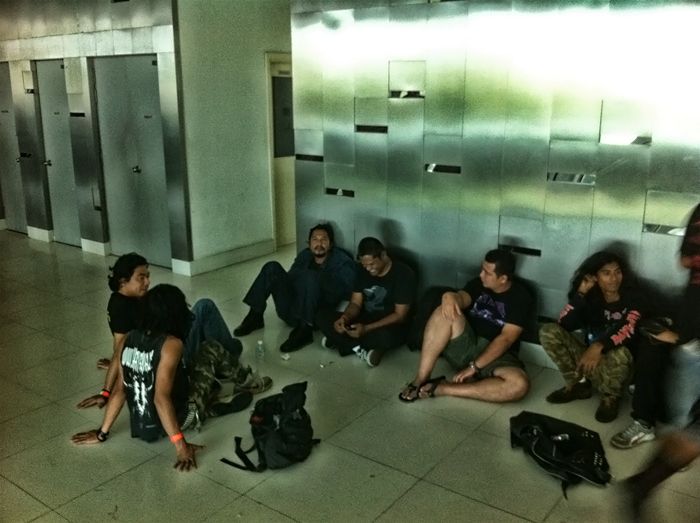 tingat masa zaman lepak2 underground Yik Foong dlu..roper ini ler..ekekek..
Humiliation!!!! gilababeng pya banging masa nehh..dahsyat bebudak Kelate ni skng!Death Metal depa dh sampai ke Europe chorrrrrrrrrrrrrrr!!!!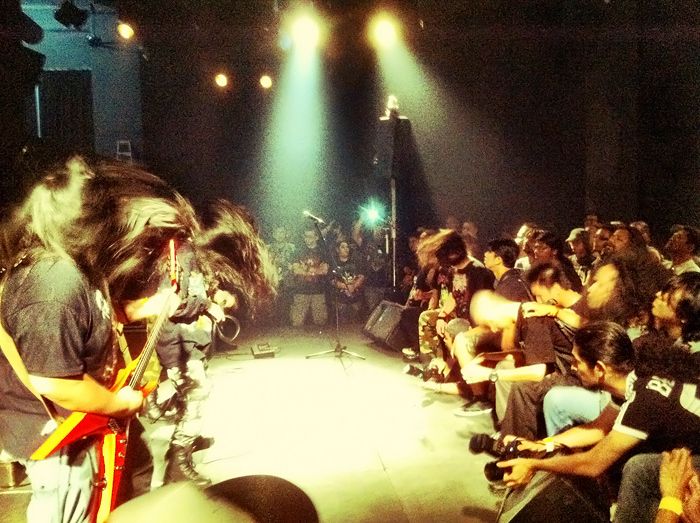 Athotorgh!!!!!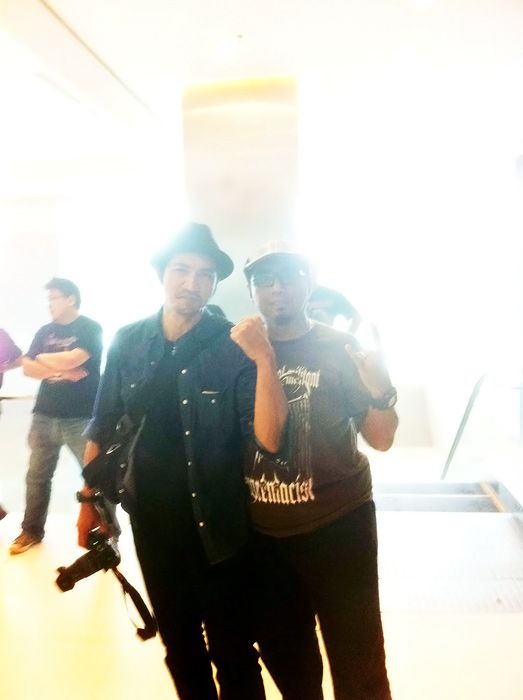 kawan lama msa zaman lepak SYJ studio dlu Gea Dreamstone neh..ekekek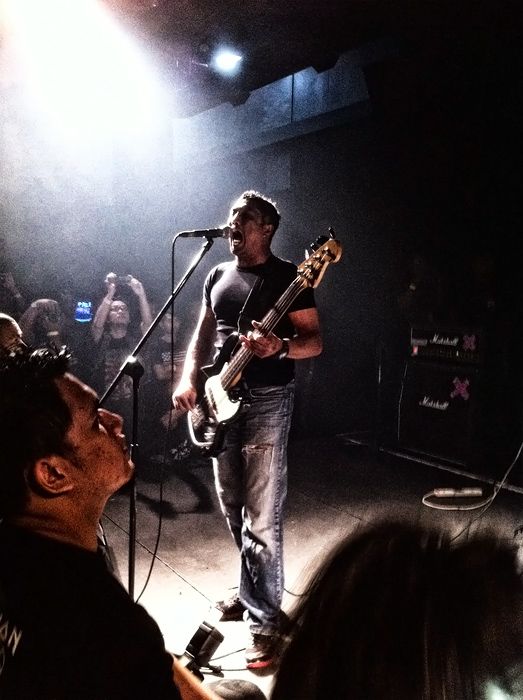 rafi promaster
wira..penampilan khas, zahrul scum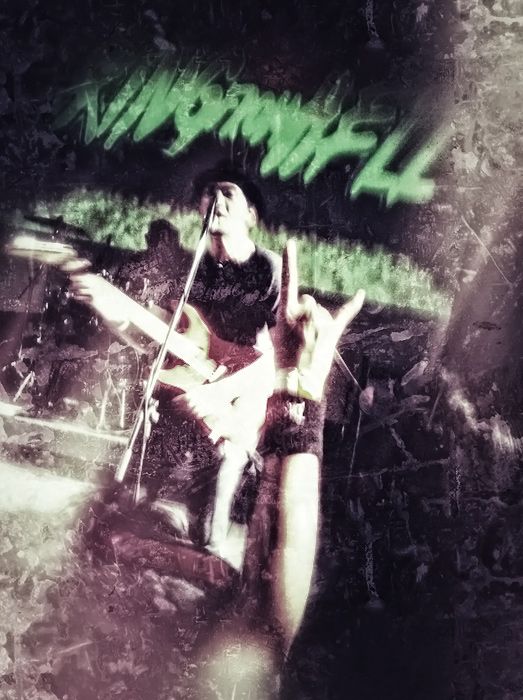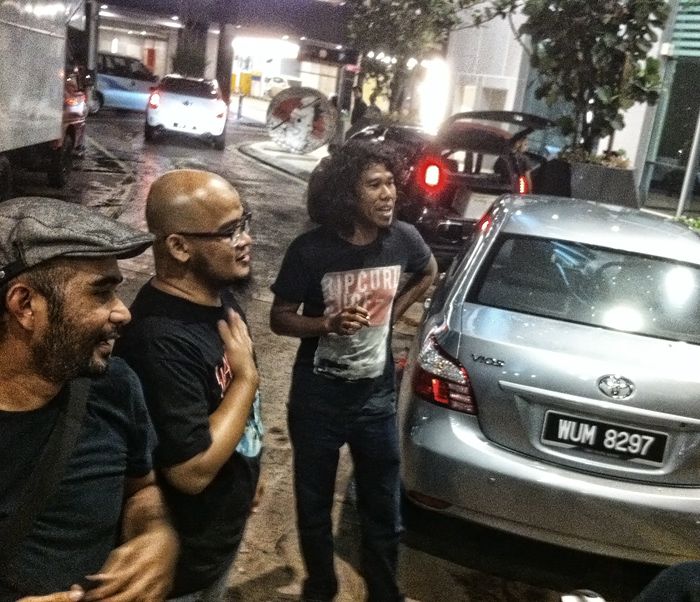 babai Shika, daddy & mummy..safe journey back to Japan...
teh tarik session before went back to Ipoh...
sapa tak datang memang rugi lerrr..ater bkn slalu si Gea tu balik malaysia..bkn slalu Athotorgh main gig..4,5 thn skali pon ntahhh...overall, what a fuckin great Gig!!band yg main seme best2 dan baguih2..banyak gak yg main thrash..mengimbau kenangan layan2 zaman skolah dlu..aku bkn tak sapot Metal Core ker, atau genre2 metal zaman skrg..tp, genre lama2 memang amat best dan lagik feel..overall sound oke, cuma certain2 band msih tercarik2 sound yg betul2 clean dan jelas..thnax a lot pd penganjur i.e Bob Pyron dan crewnya..
thanx pd Doc Sam sbb menumpangkan aku...
enjoi jumpa kawan2 lama...
*suma photos captured pakai iphone saja
THRASHMETAL WILL NEVER DIE!!!!!